Kerry Criticizes Bush's Student Aid Cuts (posted April 13, 2004)

Democratic presidential candidate John Kerry chastized President George W. Bush for reducing financial assistance to college students during a campaign rally in Providence, Rhode Island. Appearing under the slogan "Change Starts With U", Kerry laid out his student aid program before an audience of students from area universities as part of his 2004 Campus Tour. The Democrat has made the mobilization of the youth vote a key part of his electoral strategy.

Kerry pledged to raise money for Pell grants and other forms of financial assistance for college students. He also discussed a new program, which in return for two years of community service, students would go to college tuition free. Both proposals drew enthusiastic reactions from the student audience.

The presidential candidate also attacked Bush's record on Iraq, the Patriot Act, and job creation. He complained Bush has spent millions telling voters Kerry will raise taxes. But Kerry pledged not to raise taxes on middle class Americans. The only income category where he has announced he would raise taxes is on Americans earning $200,000 or more. One of his biggest applause lines came when he said there were only two words wrong with the Patriot Act, "John Ashcroft".

Kerry was sharp and crisp in his speech delivery as well as in 30 minutes of questions from the audience. Unlike the Fall, when he sometimes rambled or gave detailed answers, his current message was finely honed for a television audience and designed to draw clear contrasts with the Bush Administration. He joked with audience members and earned an enthusiastic response from the crowd.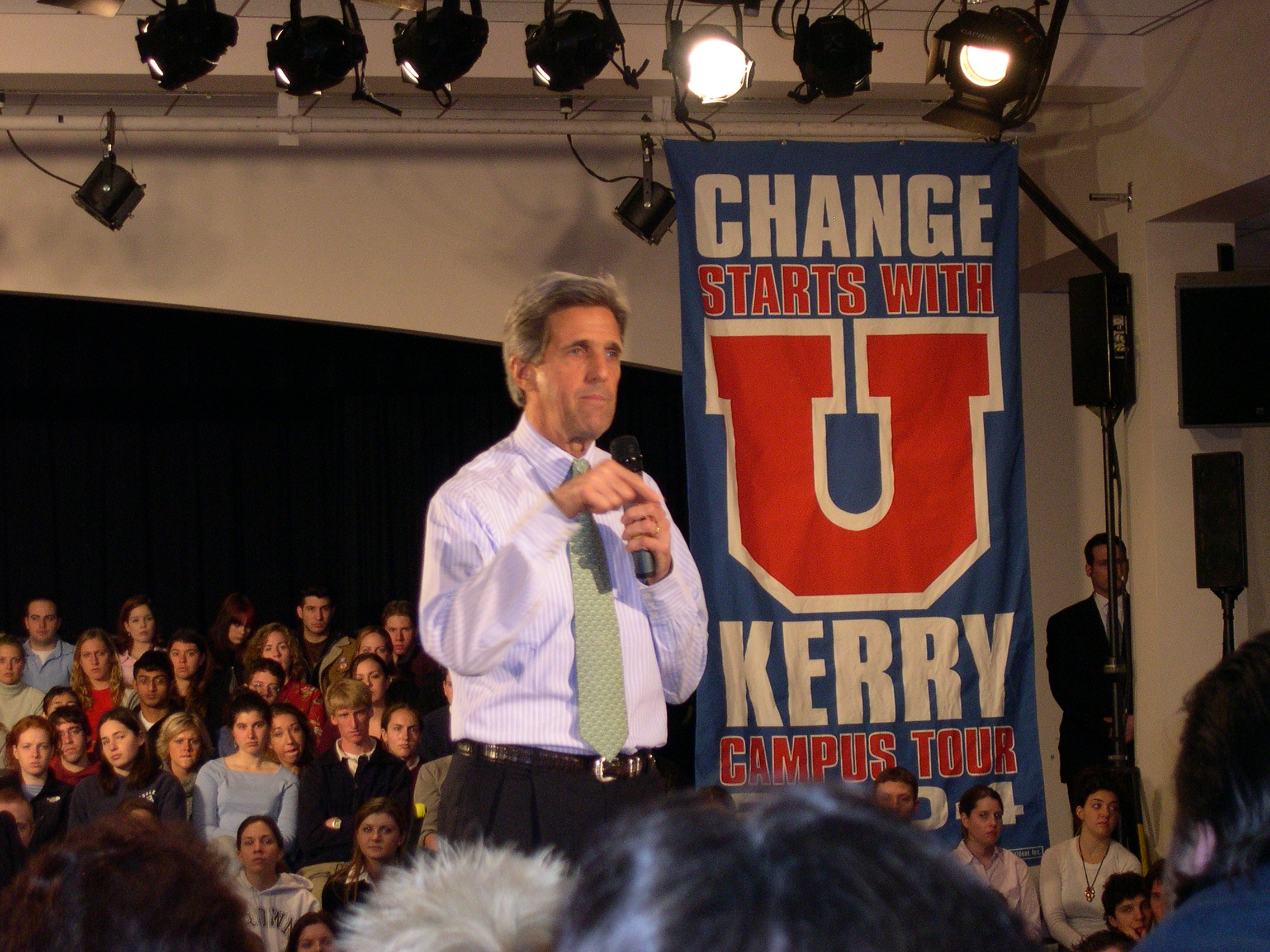 <![if !vml]><![endif]>
<![if !supportMisalignedColumns]>